Ass. Prof Kumar Laxman
University of Auckland, New Zealand.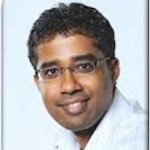 Research Interests: E-learning, Educational Technology, Instructional Design, impact of alternative pedagogies on fostering curricular change and innovation; authentic assessment modes, seamless integration of ICT in curriculum design.
Ass. Prof Abiodun M. Odukoya
University of Lagos Akoka. Nigeria.

Research Interests: Mineral Exploration, Applied Geochemistry, Medical Geology / Environmental Geochemistry .
Ass. Prof. Akindele O. Akinropo, MNITP, RTP
Ladoke Akintola Univ. of Technology Ogbomoso. Nigeria

Research Interests:
Ass. Prof Felix Bayode Olorunfemi.
Research Interests: Disaster Risk Management, Climate change Vulnerability and Adaptation, Urban and rural vulnerability analysis, Environmental Impact Assessment, Community based resource management (ecosystem) and Green growth.
Dr. Nurbiha A. Shukor
Universiti Teknologi Malaysia Skudai, Malaysia

Research Interests: Online learning, Computer-supported collaborative learning, Data mining in education, Sequential analysis for online learning, Online learning discourse analysis, Augmented reality. .