Ass. Prof Kumar Laxman
University of Auckland, New Zealand.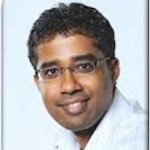 Research Interests: E-learning, Educational Technology, Instructional Design, impact of alternative pedagogies on fostering curricular change and innovation; authentic assessment modes, seamless integration of ICT in curriculum design.
Ass. Prof Abiodun M. Odukoya
University of Lagos Akoka. Nigeria.

Research Interests: Mineral Exploration, Applied Geochemistry, Medical Geology / Environmental Geochemistry. .
Dr. Nurbiha A. Shukor
Universiti Teknologi Malaysia Skudai, Malaysia

Research Interests: Online learning, Computer-supported collaborative learning, Data mining in education, Sequential analysis for online learning, Online learning discourse analysis, Augmented reality. .
Dr. Jacob O Ikotun
Vaal University of Technoogy Vanderbijlpark, South Africa

Research Interests: Service life modeling of RC structures, Cement and Concrete sustainability, durability and construction systems, Stress and Failure analysis of structures, Environmental induced failure of structures/corrosion Science and Engineering.
Dr. Anthony Adjel Twum
Kumasi Technical University, Ghana

Elizabeth Sunny Roberts
Germany
Dr. Mallam B. Adamu
Federal College of Education, Yola. Adamawa, Nigeria

Dr. Bosede I. Edwards
Imagineering Institute, Nusajaya, Johor, Malaysia
Dr. Faisal Khan
University of Swabi, Pakistan

Dr. Gabdo H. Tukur
University of Maiduguri, Maiduguri, Nigeria
Dr. Jonathan Oke
Ekiti State University, Ado-Ekiti, Nigeria

Dr. Adebanjo Adekiigbe
Federal Polytechnic, Ede, Nigeria

Dr. Toyin Aderemi
Country Representative CBM, Nigeria Coordinating Office